Gungor receives nod for outstanding dissertation
Erman Gungor is the recipient of the Council of University Transportation Centers' Milton Pikarsky Memorial — Ph.D. Award.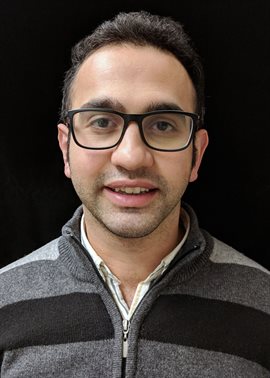 The December 2020 University of Illinois Urbana-Champaign Department of Civil and Environmental Engineering doctoral graduate is being recognized for his exceptional thesis dissertation entitled, "Optimization of Lateral Position of Autonomous Truck Platoons to Improve Roadway Infrastructure Sustainability." Imad Al-Qadi, CEE professor and Illinois Center for Transportation director, advised Gungor on his thesis.
Gungor and other students, faculty and leader award winners will receive their honors at the 2021 CUTC Awards Banquet held virtually Wednesday, Jan. 6.