Erosion and Sediment Control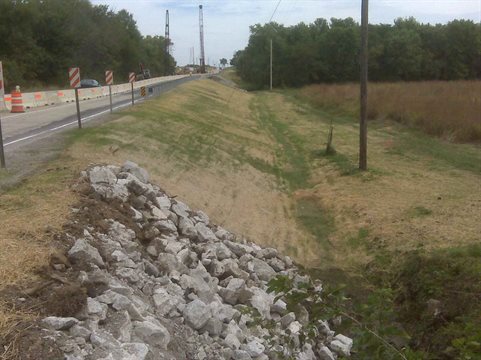 This three-modular workshop offers Illinois Department of Transportation contractors, designers, inspectors and other professionals best management practices in the areas of erosion and sediment control as well as storm water.
These one-day courses are a requirement for engineering consultants with projects subject to IDOT's National Pollutant Discharge Elimination System permits.
Note: It is each individual's responsibility to remember when certification expires and to test to remain certified. No exceptions.
Fees

Spaces must be reserved with a credit card. IDOT personnel are to contact their district registrar to register. For those unsure who their district registrar is, please contact us.

Module I:

Private company: $375
Government agency: $250

Module II:

Private company: $200
Government agency: $150

Module III:

Private company: $200
Government agency: $150
Cancellation policy
Registrants must provide two weeks' notice if unable to attend by emailing erosiontraining@illinois.edu. Once cancellation is complete, Illinois Center for Transportation will provide a refund, less a $50 processing fee. Otherwise, no refund will be provided.
An alternate may go in place of a registrant. To do so, email erosiontraining@illlinois.edu. The above cancellation policy also applies to alternates.