Documentation of Contract Quantities
Registration for the 2023 – 24 fiscal year will open in September 2023, with testing resuming in October 2023.
Join the notification list to receive registration announcements.
The Documentation of Contract Quantities course is recommended for individuals with at least one year of Illinois Department of Transportation construction experience. Attendees should have a familiarity with general highway and IDOT construction terminology and practices. It is also important to have a basic understanding of algebra and geometry with this course, especially concerning the order of operations and the ability to calculate area and volume. Attendees are encouraged to review the math refresher links prior to taking the online exam.
Why do I need documentation certification?
Documentation of Contract Quantities is administered by Illinois Center for Transportation offering documentation certification (IDOT class S-14).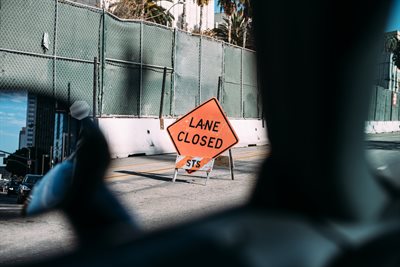 The course is a prequalification for all IDOT consultants who will perform construction inspection (Phase III) work, including staking, material testing, inspection, documentation of materials and quantities, record keeping, enforcing specifications and much more. Check out a complete list of requirements for consultant prequalification.
The course helps attendees learn how to:
Properly document contract quantities in compliance with state and federal standards
Make project diary entries
Quantify book preparation
Use the cross-reference system
Create extra work reports, measurement and calculation of pay items for pay quantities occurring in road and bridge plans.
How do I become certified/recertified?

To obtain documentation certification or recertification, one must successfully pass the Documentation of Contract Quantities' online exam with a score of 70 percent or higher. Once receiving a passing score, certification is valid for four years.
In the event a passing score is not obtained, attendees will need to retake the online exam by registering and paying the fee.
Note: It is each individual's responsibility to remember when certification expires and to test to remain certified. No exceptions.
Format
Register for an exam period and schedule to take the exam at any time within that date range. Observation and review of the course materials and video modules may be completed at any time on a self-paced basis by visiting the ICT's Course Materials page. Instructions for taking the certification exam are posted here.

Items needed for certification exam:
1. Valid photo identification (driver's license, state ID or passport).
2. Computer with web camera, microphone and internet connection.
3. PDF or printed versions of the course materials AND 2016 Spec Book.
Fees
Online exam enrollment must be reserved with a credit card. IDOT personnel are to contact their district registrar to register. For those unsure who their district registrar is, please contact us.
Consultants: $275
IDOT or local agency employees: $50
Professional Development Hours
Those that pass the online exam earn 14 professional development hours. Earned PDHs appear on the certificate provided with a passing score.
No PDHs are awarded to those who do not earn a passing exam score. Those who fail the exam will need to register and pay for another online exam and earn a passing score before being awarded PDHs.
Cancellation policy
Please cancel your registration no later than the 10th of the month of your online exam by contacting doctraining@illinois.edu.
August online exam must be cancelled no later than Aug. 10.
September online exam must be cancelled no later than Sept. 10.
If you cancel after the deadline or do not complete the online exam within the date range, no refunds will be given.
Expiration dates
You must schedule your online exam date and time with ProctorU a minimum of 72-hours prior to the desired date/time. (No additional fee required).
You will be responsible to pay ProctorU late fees if you schedule the exam with less than 72-hour notice.