Kent Seminar Series
Illinois Center for Transportation is proud to present the University of Illinois Urbana-Champaign's Kent Seminar Series.
Each Thursday of the spring semester transportation leaders will share their expertise from 2-3 p.m., beginning January 18, 2024 and concluding April 25, 2024.
The Spring 2024 semester is set to feature 14 presentations, each addressing a topic related to modeling and mechanics in transportation. More details will be posted on this page when the lineup is confirmed.
To receive future Kent announcements, sign up here. For more information, contact ict-communications@illinois.edu.
The Kent Seminar Series is sponsored by the Paul F. Kent Memorial Fund, established in 1977 to support transportation engineering education. The Kent Seminar Series is named after University of Illinois at Urbana-Champaign's Department of Civil and Environmental Engineering standout Paul Kent.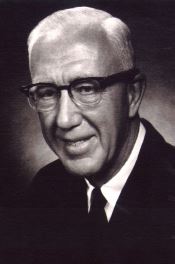 Paul Kent, a 1920 alumnus of UIUC's civil engineering program, held the highest regard for the civil engineering education he received.
He became a civic servant in Illinois and the surrounding states.
Kent was the founder and president of the University of Illinois Civil Engineering Alumni Association, and he was the recipient of the U of I Loyalty Award and the Civil Engineering Distinguished Alumnus Award.