UIUC shines at Transportation Research Board 102nd Annual Meeting
The Transportation Research Board 102nd Annual Meeting was held on Jan. 8-12, 2023, in Washington, D.C.
This year's program attracted thousands of transportation administrators, practitioners, policy makers and researchers who participated in workshops, lectern sessions, poster sessions and committee meetings.
University of Illinois Urbana-Champaign's Illinois Center for Transportation faculty, students and staff gathered to discuss the latest transportation research.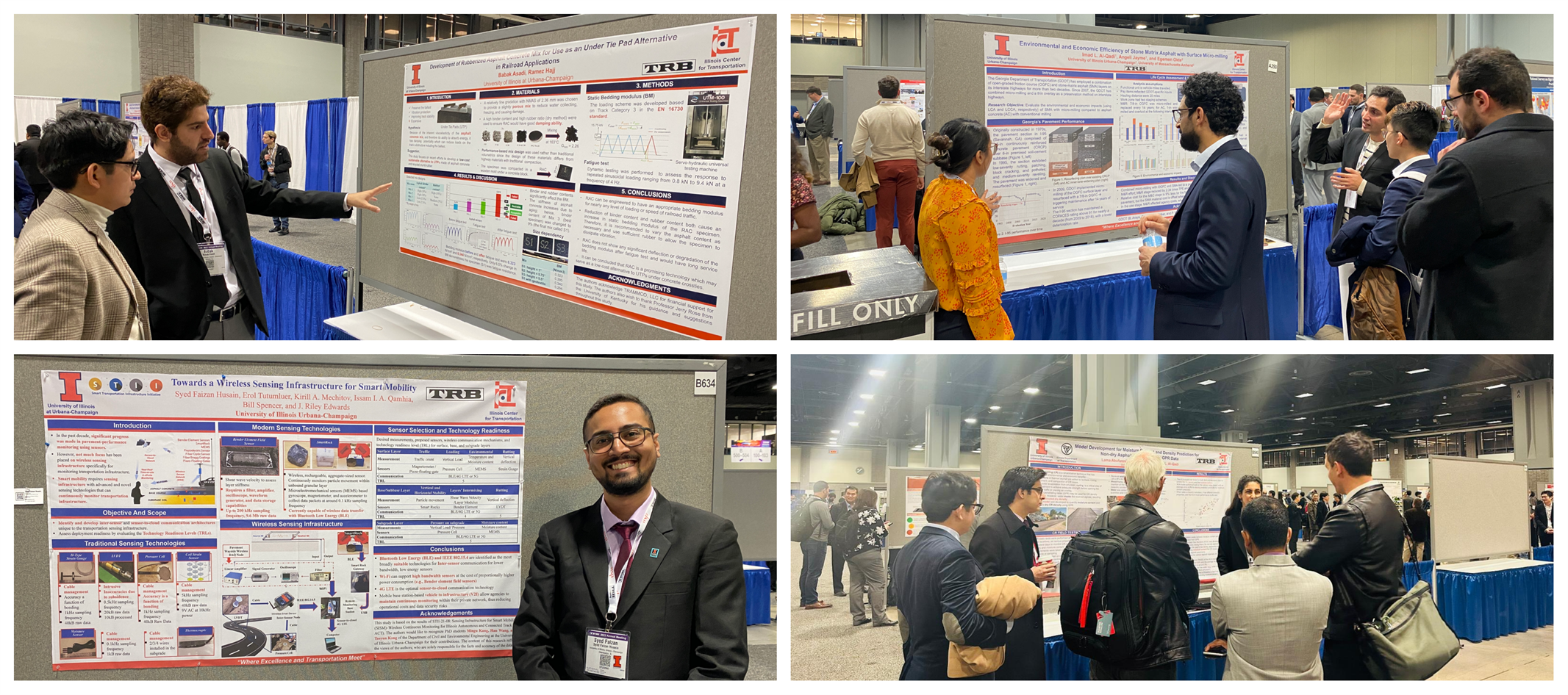 The Academy of Pavement Science and Engineering annual meeting took place on Saturday, January 7. The following members received awards for their contributions to teaching, professional service and research:
Student Member Award

Linyi Yao, doctoral candidate at The Hong Kong Polytechnic University
Nicole Elias, doctoral candidate at University of Nevada, Reno

Associate Member Award

Siqi Wang*, postdoctoral researcher at The Hong Kong Polytechnic University
Lakshmi Roja Kakumanu, postdoctoral researcher at Texas A&M University at Qatar

Outstanding Academic Member Award

Hasan Ozer*, associate professor at Arizona State University
In addition, Imad Al-Qadi, ICT director, UIUC Grainger Distinguished Chair in Engineering and chair of APSE's Executive Board, recognized the past three presidents — Eyad Masad, Silvia Caro and Amit Bhasin — for their service and contributions to APSE.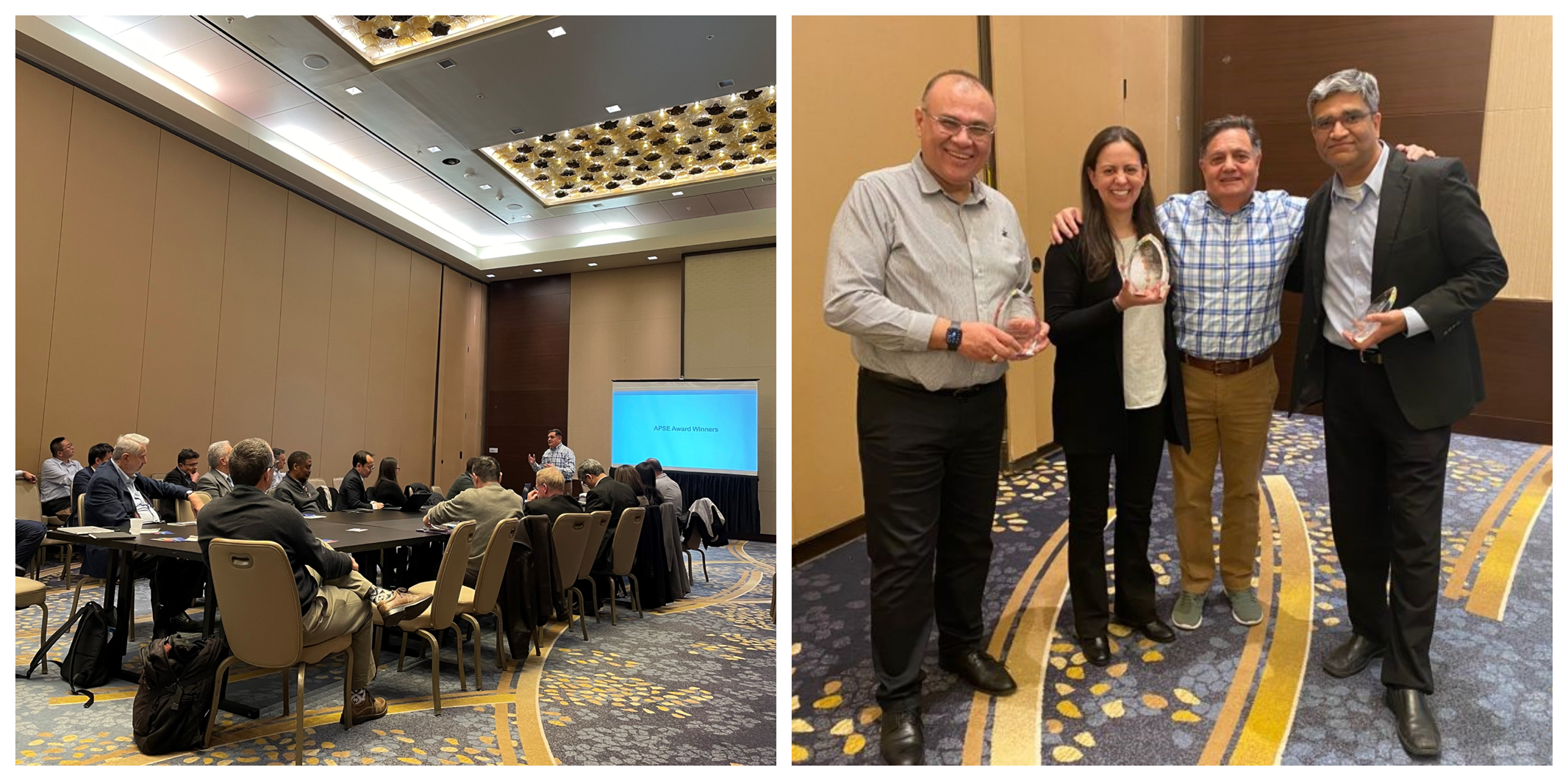 The American Society of Civil Engineers Transportation & Development Institute Highway Pavement Committee hosted a meeting on Sunday, January 8. Newly appointed chair Jaime Hernandez* (Marquette University) and vice-chair Angeli Jayme* (University of Illinois Urbana-Champaign) led the discussion and introduction of new members from both academia and industry.
ASCE T&DI's Airfield Pavement Committee also recognized the Federal Aviation Administration's Navneet Garg* for his exceptional service as president during the COVID-19 pandemic.
Al-Qadi presented on "Resilient and Sustainable Engineered Pavements for Connected Mobility" at the on-site inaugural Dialogue with Transportation Infrastructure Leaders.
Al-Qadi also held a luncheon with more than 55 past and present students. The annual tradition keeps the group connected and provides a great atmosphere for research collaborations.
In the end, UIUC's faculty and students' presence at TRB was strong, clocking in at 12 workshops, 21 lecterns, 6 committees and 45 posters on critical topics and recent development in transportation. View the full detailed list here.

* Indicates a University of Illinois Urbana-Champaign alumni