Illinois Center for Transportation is pleased to announce the publication of reports from the following Illinois Department of Transportation-sponsored projects, in order of publication.
R27-236: Electric Vehicle Infrastructure Plan in Illinois
Eleftheria Kontou, University of Illinois Urbana-Champaign
Christopher Schmidt, Illinois Department of Transportation
Transportation is the largest source of greenhouse gas emissions in Illinois, and emissions from cars and trucks, including carbon monoxide, nitrogen oxides, and hydrocarbons, are harmful to human health and the environment. Electric vehicles, which generate no tailpipe emissions, are an important part of reducing air pollution and mitigating the effects of climate change.
The aim of this project was to identify strategies to help the state of Illinois efficiently and equitably deploy electric vehicle infrastructure and incentivize adoption of electric vehicles. This will help the state meet its 2035 goal to reduce greenhouse gases as outlined in the landmark Climate and Equitable Jobs Act passed last year.
The researchers estimated electric vehicle adoption levels needed by 2035, determined the charging infrastructure needed along Illinois highways, and collected input from key stakeholders through a statewide steering committee. The research provides policymakers with data to help inform decisions about where to best leverage state and federal funding to build out a statewide electric vehicle charging network that reduces emissions and makes ownership more feasible for all Illinois residents.
R27-212: Beneficial Use of Dredged Material from the Illinois Marine Transportation System
Timothy Stark, University of Illinois Urbana-Champaign
Abdolreza Osouli, Southern Illinois University Edwardsville
BJ Murray and Heather Shoup, Illinois Department of Transportation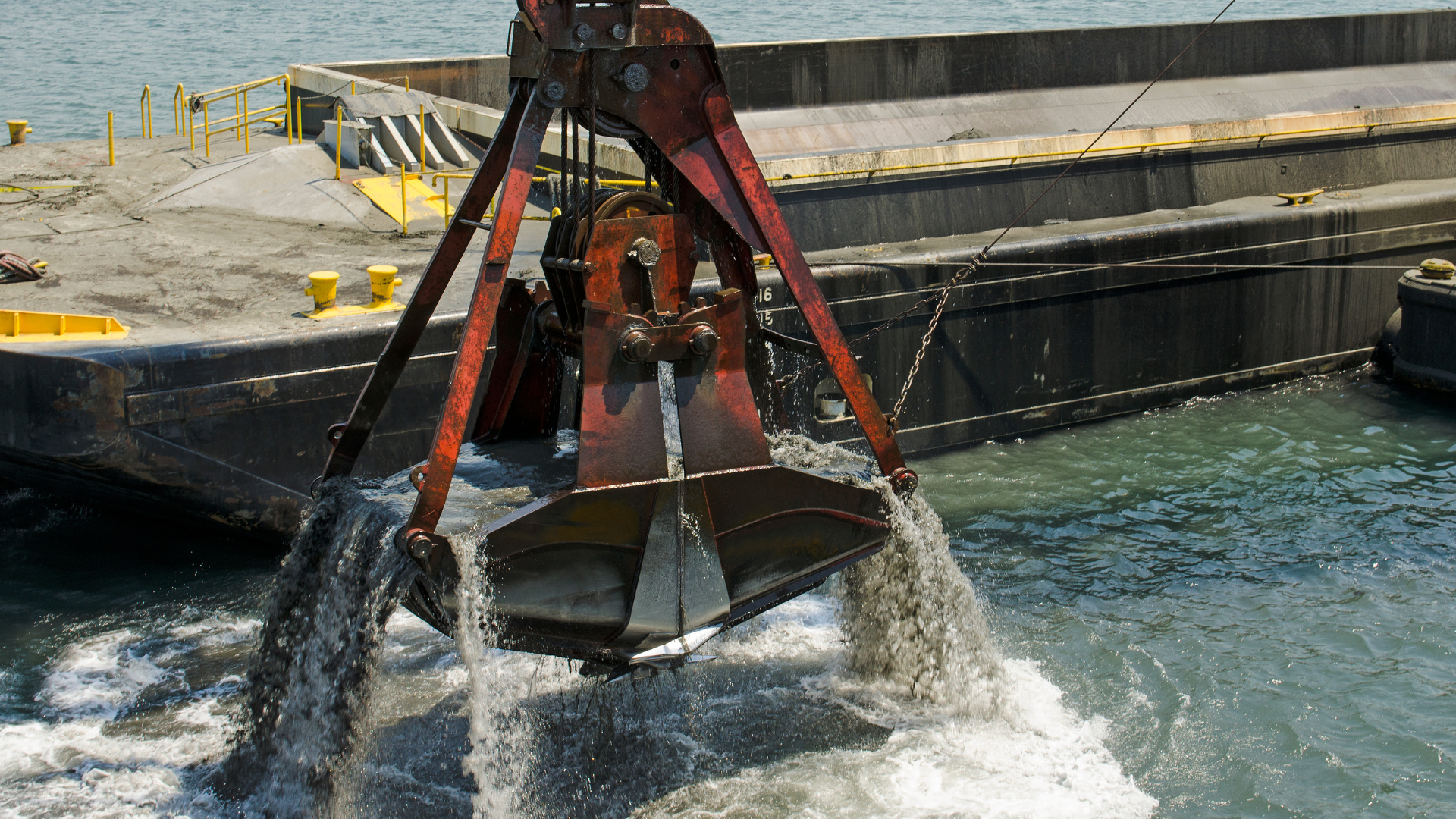 This project explored possible uses of nonhazardous dredged material — sediment removed from the bottom of a body of water — from Illinois' waterways. Nonhazardous dredged material can be used to construct roads, ports, airports, intermodal facilities and other projects.
The researchers recommended beneficial uses of this dredged material in Illinois in compliance with environmental and IDOT regulations. They also identified existing obstacles for using dredged material and developed potential solutions to remove these obstacles.
Using more dredged material from Illinois' waterways will provide more readily available material for construction work, potentially reducing project costs.